I have not posted in a while.
My injuries due to the crash in October of 2022 took about as long to heal as the doctors predicted, which was entirely longer than I wanted them to. In my mind, I was good to go after about one-fifths of their estimate. Sigh.

Another possibility got me thinking, and time to think I had plenty.
What if that crash had happened not on my city commuter, but on one of my "nice" bikes?
What if frame or fork had taken serious damage, beyond repair, and no replacement possible?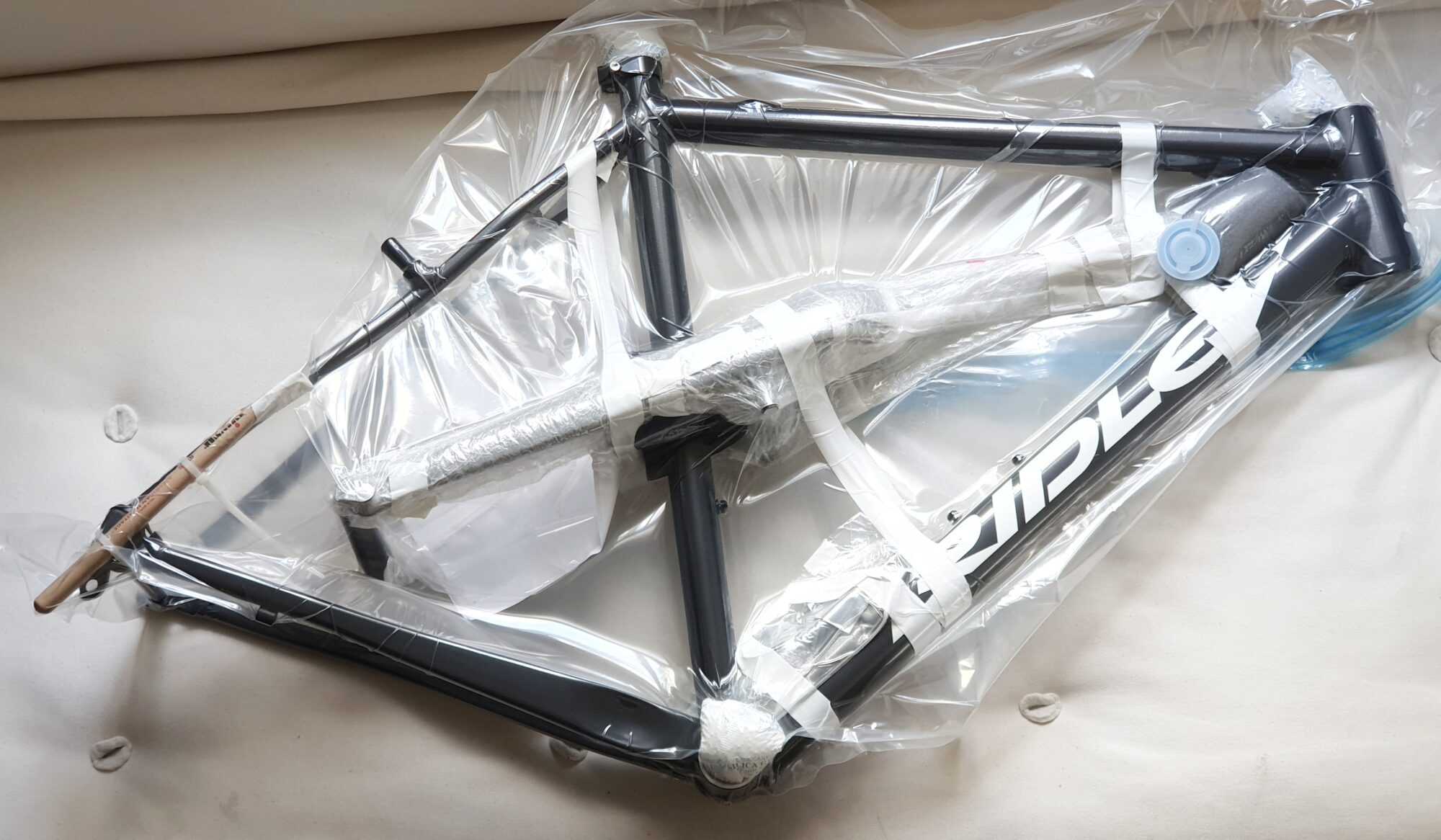 The threaded bottom bracket is back en vogue now, after out-of-spec bb-shells causing creaking noises for about 15 years.
While that is welcome by me (and adds to the list of the marketing bs we are constantly exposed to), that was not to be foreseen.
The hookless rim has just been outed as having been merely a means to cut cost (see an engineers take on newly filed international patents here), and they are bringing hooks back, baby (i.e. they patented a way to manufacture the hooked rims cheaper now).

My point is, I like to have options. Mainly to entertain a certain style of bike, to have a choice.
If and when they might be going to bring back rim brake frames and hubs and well, rims, as a lightweight and capable alternative to disc brakes ("whew, see the 622mm rotors we got now? Great heat dissipation, less warping and also less system weight – and enough power to slide out a 28mm front tire at 100+ PSI on tarmac, with only two fingers on the lever"), I can not foresee. (Got curious? I knew you would – see my take on being force-fed disc brakes here, if you dare).

Hence, I am now prepared. I bought (at a price that make your eyes water, but with joy) one of the last available cantilever rim brake frames, and future proofed it as good as I know how.

Wrapped in two layers of vacuum bag, all drop outs protected with dummy axles, and the derailleur hanger protected by a broken drum stick via zip ties (the vacuum really ties the frame together!), good padding of fork legs and steerer because the fork is tape-suspended inside the main triangle, and all frame openings served with a copious amount of silica gel packs to keep humidity well controlled for a decade (or for how ever long my current frame will last me).